CSG Bill Explainer
Clear Up Confusion and Take Billing Beyond a Transactional Experience
The bill to payment journey can make—or break—customer experience and loyalty. Today's bills are not a value-driven interaction and leave customers at the risk of churning. Create a moment of clarity to reduce bill confusion and contact center calls with a personalized microsite explaining the what and the why behind bill changes.
Boost the billing experience and take your data further
Provide a proactive approach to billing communication with customers. Learn how CSG Bill Explainer, a cloud-based bill presentment offering, helps you leverage customer and billing data to create a positive billing journey.
Talk to an expert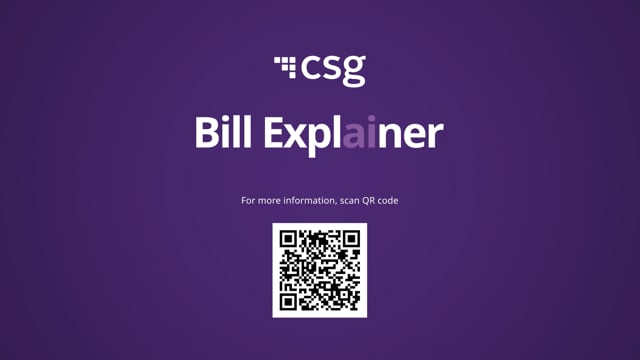 How much can CSG Bill Explainer save your business?
Use this calculator to estimate how CSG Bill Explainer can help you save time and money by reducing billing inquiries to the call center.
Calculate your ROI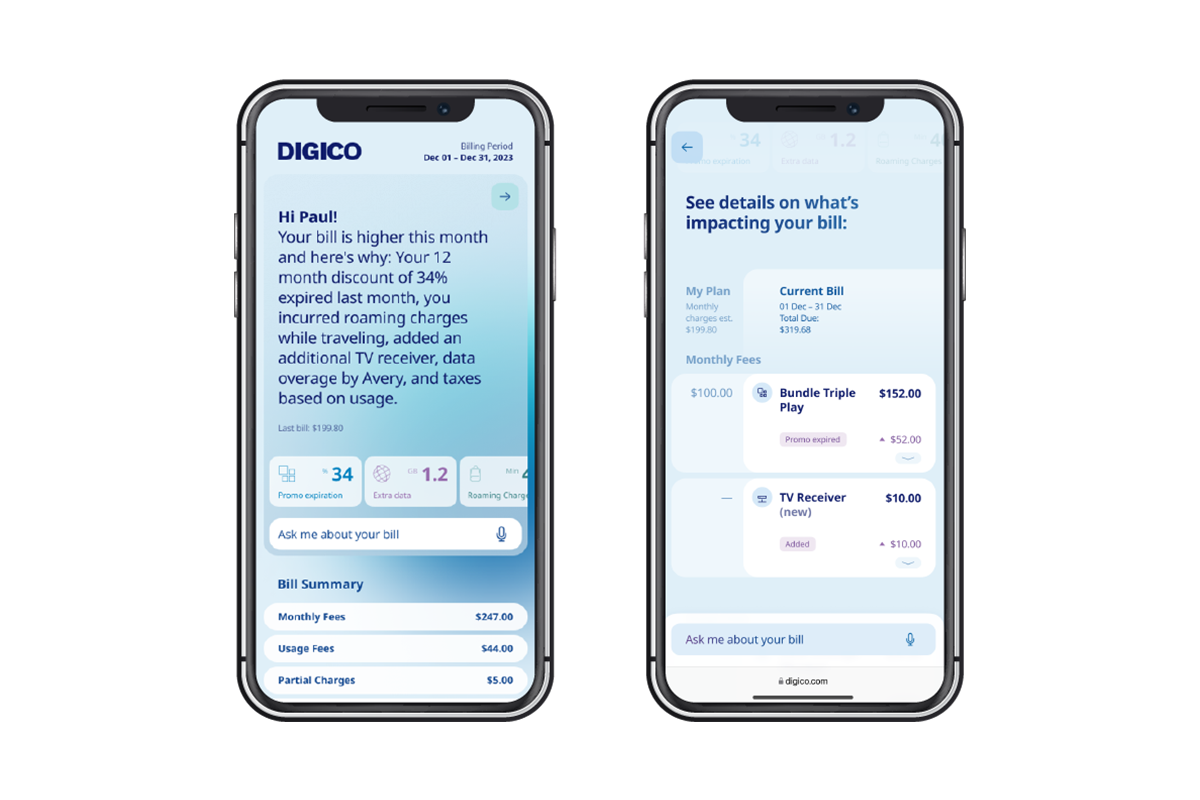 Get started with CSG Bill Explainer