NEW! Clear Up Confusion and Take Billing Beyond a Transactional Experience with CSG Bill Explainer. Learn More »
The SaaS Platform Leader
Be future-ready.
Fearlessly.
With CSG.
Ready to build the future? You're about to connect customers and partners in brilliant new ways. And grow with the speed only possible with our award-winning customer engagement, digital commerce and payments solutions.
Introducing CSG Bill Explainer
Provide a proactive approach to billing communication with customers. Learn how CSG Bill Explainer, a cloud-based bill presentment offering, helps you leverage customer and billing data to create a positive billing journey.
Learn more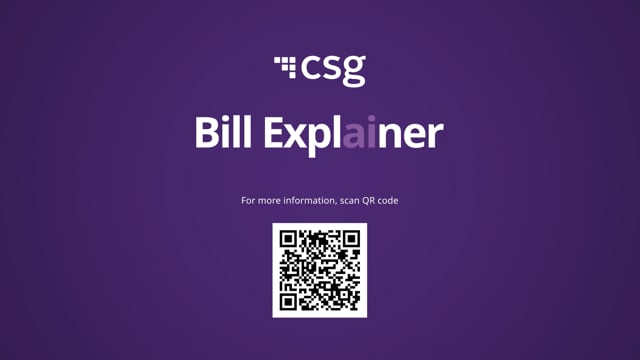 Leading platforms for leading customer experiences
CSG named a Leader in the Forrester Wave
The Q2 2022 Forrester Wave™ evaluates the most significant Journey Orchestration Platform vendors and scores them against 27 detailed criteria. See what sets CSG apart in The Forrester Wave™: Journey Orchestration Platforms Q2, 2022.
Get the free report
See how CSG stacks up against the competition
Catch up on key trends in journey orchestration
Learn how customer journey orchestration market trends impact the evaluation process
Working with innovative brands worldwide
Talk with one of our experts today.


The first step to your next big breakthrough—from digital commerce to customer engagement—is a conversation with CSG.
Talk to an expert
Join our team


The secret to being the best? Being the best place to work. Our people choose where, when and how they work to excel at what they do.
Browse jobs