CSG Bill Explainer for Telecommunications
Reduce Bill Shock and Confusion
Customers don't expect the unexpected – when their bill changes, they want to know why. Guide them through their bill with generative AI-driven personalized explanations. All they have to do is click.
How much can CSG Bill Explainer save your business?
Use our calculator to estimate how CSG Bill Explainer can help you save time and money by reducing billing inquiries to the call center.
Calculate your ROI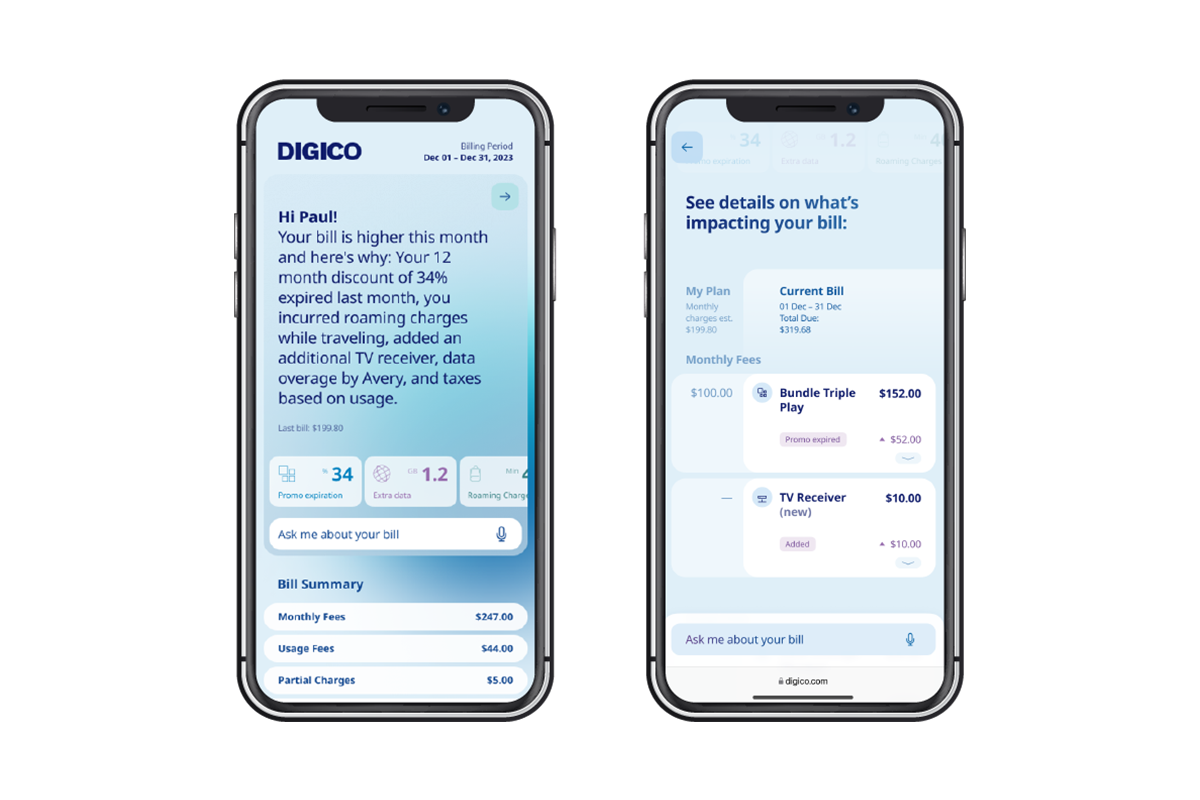 Get started with CSG Bill Explainer