CSG Bill Explainer for Financial Services and Insurance
Reduce Bill Confusion to Build Customer Loyalty
Take the bill to payment journey beyond a transactional experience for customers. Drive digital engagement with a billing experience that guides customers through their bill to understand changes with generative AI-driven personalized explanations.
How much can CSG Bill Explainer save your business?
Use our calculator to estimate how CSG Bill Explainer can help you save time and money by reducing billing inquiries to the call center.
Calculate your ROI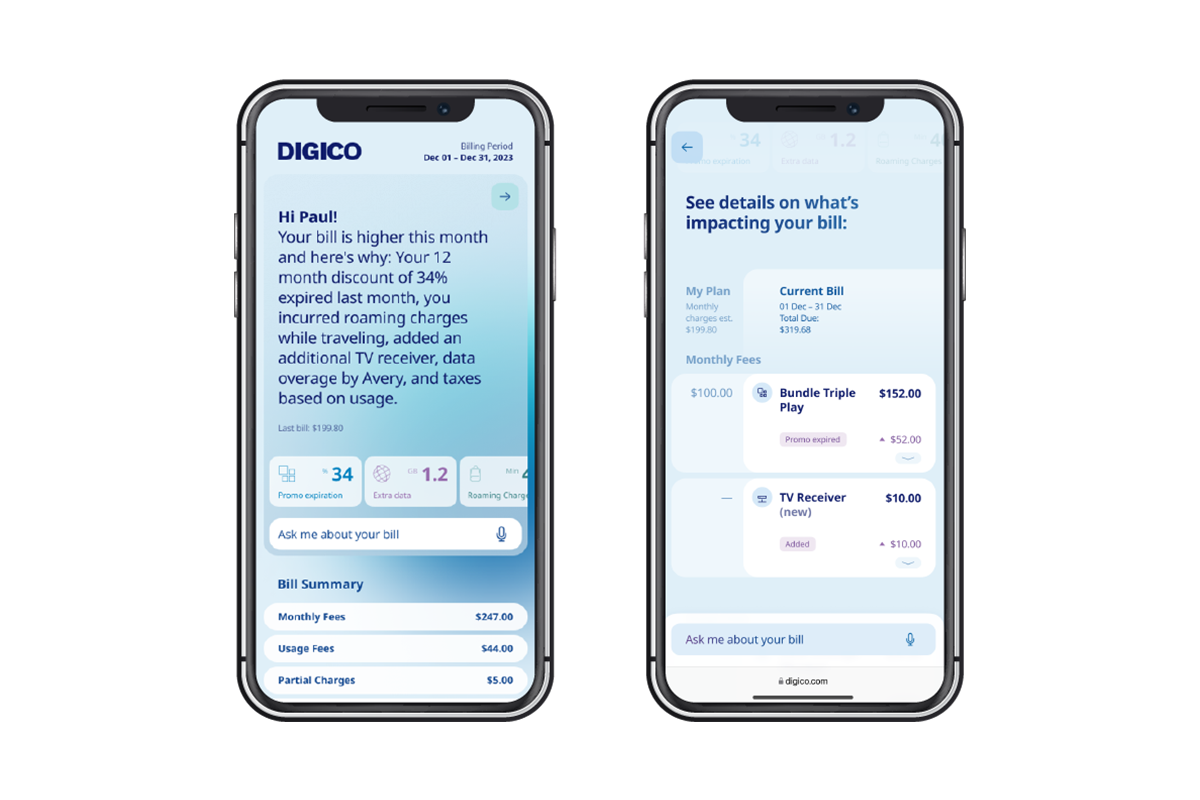 Get started with CSG Bill Explainer